Japan Mendel Society, one of those who supported Mendelianum in organization of the first international Mendel Day this year, is closing the special year 2016 memorizing 150 years after publication of Mendel´s discovery vy an unique exhibition. The exhibition is open from October 8 to December 18, 2016.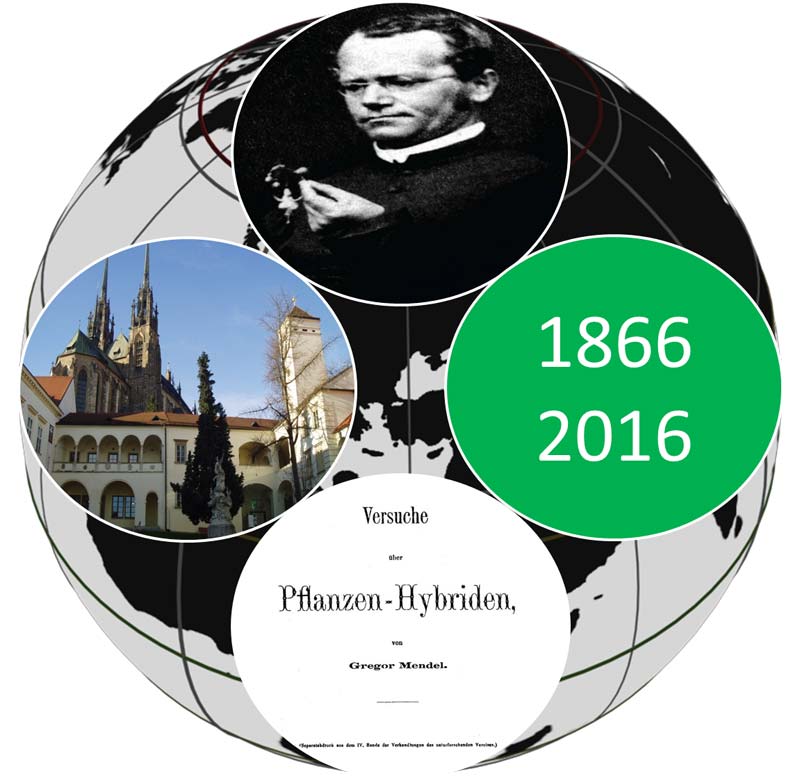 150 years of JGM on the international scientific scene.
On March 8, 1865 Mendel completed his talk in Brno presenting his later famous data and radical explanation arising from his Experiments on Plant Hybrids. The following year his paper was published and Mendel´s work entered the international scene. After 150 years, to commemorate those events, an international Mendel Day has been proposed by the Mendelianum in Brno and supported by scientists from all over the world to connect people interested in popularization, propagation and development of Mendel´s scientific and cultural legacy. JOIN US!
Mendel Day 2016 has hot spots in Brno as Mendel´s home town, Vienna (Europe), Tucson (USA), Sydney (Australia), supported by the Japan Mendel Society.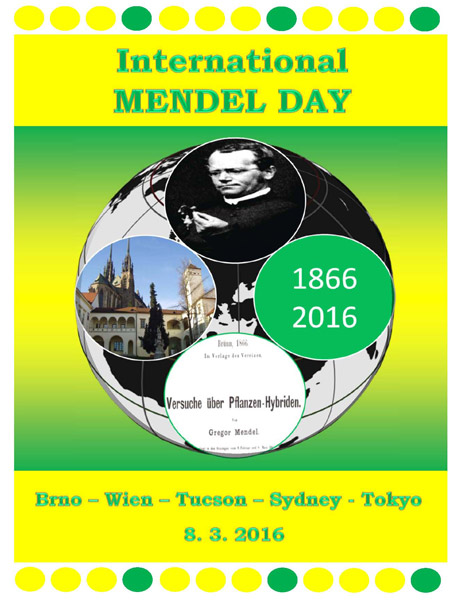 Photostory from the International Mendel Day 2016.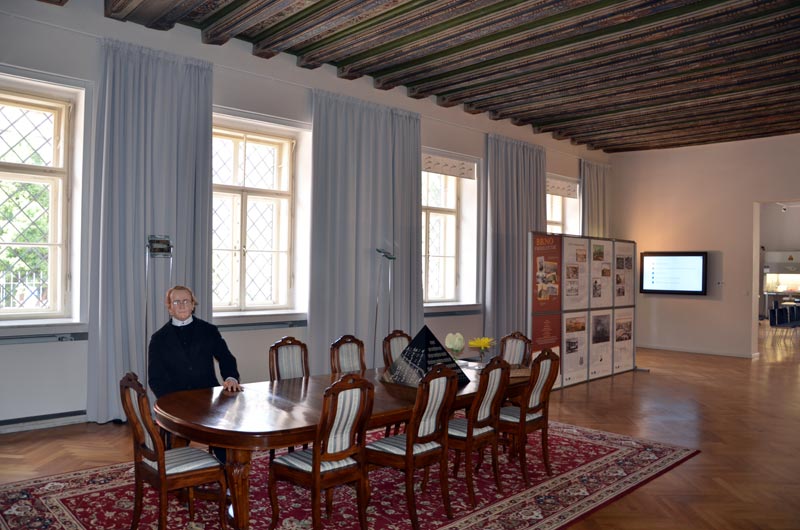 At the occasion of the 50th anniversary, Mendelianum/the museum of J. G. Mendel located earlier in the Old Brno Augustinian Abbey moved to formed headquarters of the Mendel´s Scientific Society (Agriculture Society). Mendel was a member of the Society 40 years, met here his colleagues, gained motivation for his research and shared ideas. Additionally, the filial organization of this Society, the Nature Research Society, is connected with presentation and publication of Mendel´s discovery.
Read more: Mendelianum in authentic premises of Mendel´s Scientific Society

In 2015 Mendelianum celebrates 50 years of active work in scientific and popular-scientific areas related to Mendel's life, work and his scientific and cultural heritage. To this significant anniversary Mendelianum presents its modern concept under the heading Mendelianum Center. This center provides a unique foundation for science, research, education, popularization and promotion. Mendelianum Center includes scientific center, visitor center and Mendel interactive school. Mendelianum Center is open to everyone!