INTERNATIONAL MENDEL DAY 2023
www.keygene.com/mendel-day-2023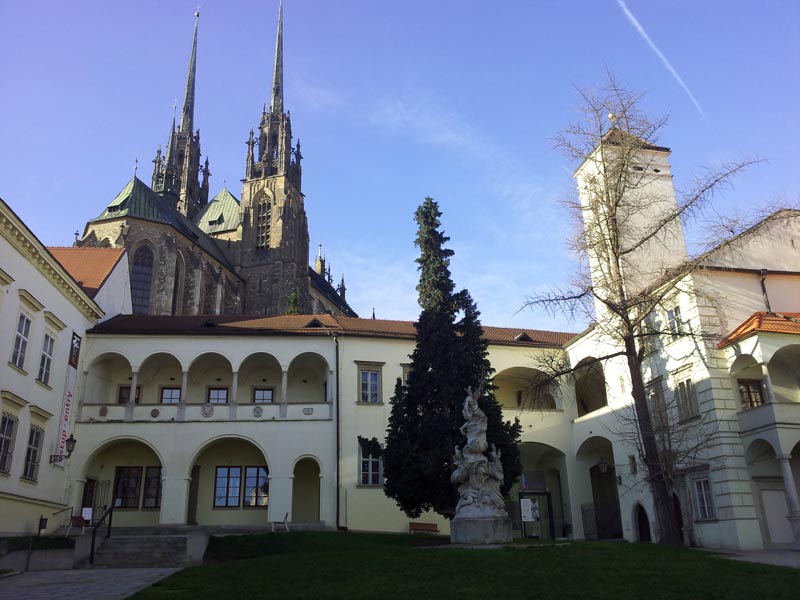 The MENDELIANUM is an interactive museum and centre of J. G. Mendel founded at a strong historical basis and equipped with many modern components. The Mendelianum has been developing its activities in science, research, education and popularization since 1962 (Nobel Prize awarded for DNA structure – rehabilitation of Mendelian genetics behind the iron curtain).

At the occasion of the 50th anniversary, the Mendelianum moved into the historical heart of the city of Brno, exactly into the authentic premises where Mendel´s scientific Society (the Agriculture Society - Ackerbaugesellschaft) was located. This was the Society where Mendel worked actively for 30 years, where he kept discussions with his colleagues and where he got inspired for his later world famous research. In the historical room with the original painted wooden ceiling, where Mendel used to work, the visitors are welcome by the Mendel wax statue.

The exposition where everybody can become a scientist introduces the personality and work of J. G. Mendel and relates his research to today´s genetics, molecular biology and other scientific branches. There are unique several meter high models of DNA and gene expression supplemented by 3D animations which allow visitors to enter the cell nucleus. The Mendelianum offers Mendel´s as well as modern molecular laboratory with functional equipment and many interactive programmes.

In frame of its new conception for the 3rd millennium Mendel is presented as a modern scientist and multifaceted personality. The Mendelianum prepared also a Mendel Path visitors can walk in Brno.

Centrum Mendelianum represents a scientific as well a popular visitor centre supplemented with the Mendel Interactive School offering a rich programme.
Mendelianum as a part of the Moravian Museum
In 2015 Mendelianum celebrates 50 years of active work in scientific and popular-scientific areas related to Mendel's life, work and his scientific and cultural heritage. To this significant anniversary Mendelianum presents its modern concept under the heading Mendelianum Center. This center provides a unique foundation for science, research, education, popularization and promotion. Mendelianum Center includes scientific center, visitor center and Mendel interactive school. Mendelianum Center is open to everyone!